HOME > What's New > Information > Temporary relocation notice
What's New
2020.04.11
Temporary relocation notice
|Temporary relocation notice due to rebuilding of Head office
---

Watanabe Electric Group (Watanabe Electric Industry Co. Ltd./Watanabe Electric Manufacturing Co. Ltd.) is 80th anniversary in November 2020, thanks to everyone.
As part of 80th anniversary, we were planning to rebuild the head office and also extend Tokyo factory at May 2020, but it was temporarilly postponed due to spread of COVID-19.
We would like to inform you that the "temporary relocation of head office functions" will be resumed again from January 5, 2021 (Tue) due to reschedule of the rebuilding of the head office building.
We apologize for the inconvenience caused and thank you for your understanding.

---

|Relocation address
 1-1-10 Nishi-Tsutsujigaoka, Chofu-shi, Tokyo 182-0006

|Relocation period
 January 5, 2021 - March 31 2022 (plan)
 *The current head office will be closed on December 25, 2020.
 *The head office function is scheduled to be returned to the current address (Jingumae,Shibuya-ku,Tokyo) by April 1,2022.

|New phone number / Fax number (from January 5, 2021)
 ●Head Office & Overseas Sales Section   TEL : +81-42-455-7022   FAX :+81-42-455-7023

---

●Inquiry・Tel +08-3-3400-6147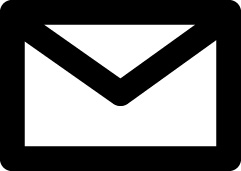 https://www.watanabe-electric.co.jp/en/support/form/

---