HOME > What's New > Information > Website redesign
What's New
2015.04.27
Website redesign
Thank you for using Watanabe Electric Industry's Web site.
We announce that we redegned the Website.
We hope that this redesigned website will be more comfortable design for you and helps you to find the product easier.
We would like our customers to know our products and news, and also 'The uniqueness of Watanabe Electric industry' through our website.
We would like to keep sending and updating information as the manufacturer specializing in measuring and control instruments.
We are looking forward to the future cooperation with you.
Due to the redesign of website, URL of some pages are changed.
Sorry for the inconvenience caused, but please change the bookmark settings to the new website URL.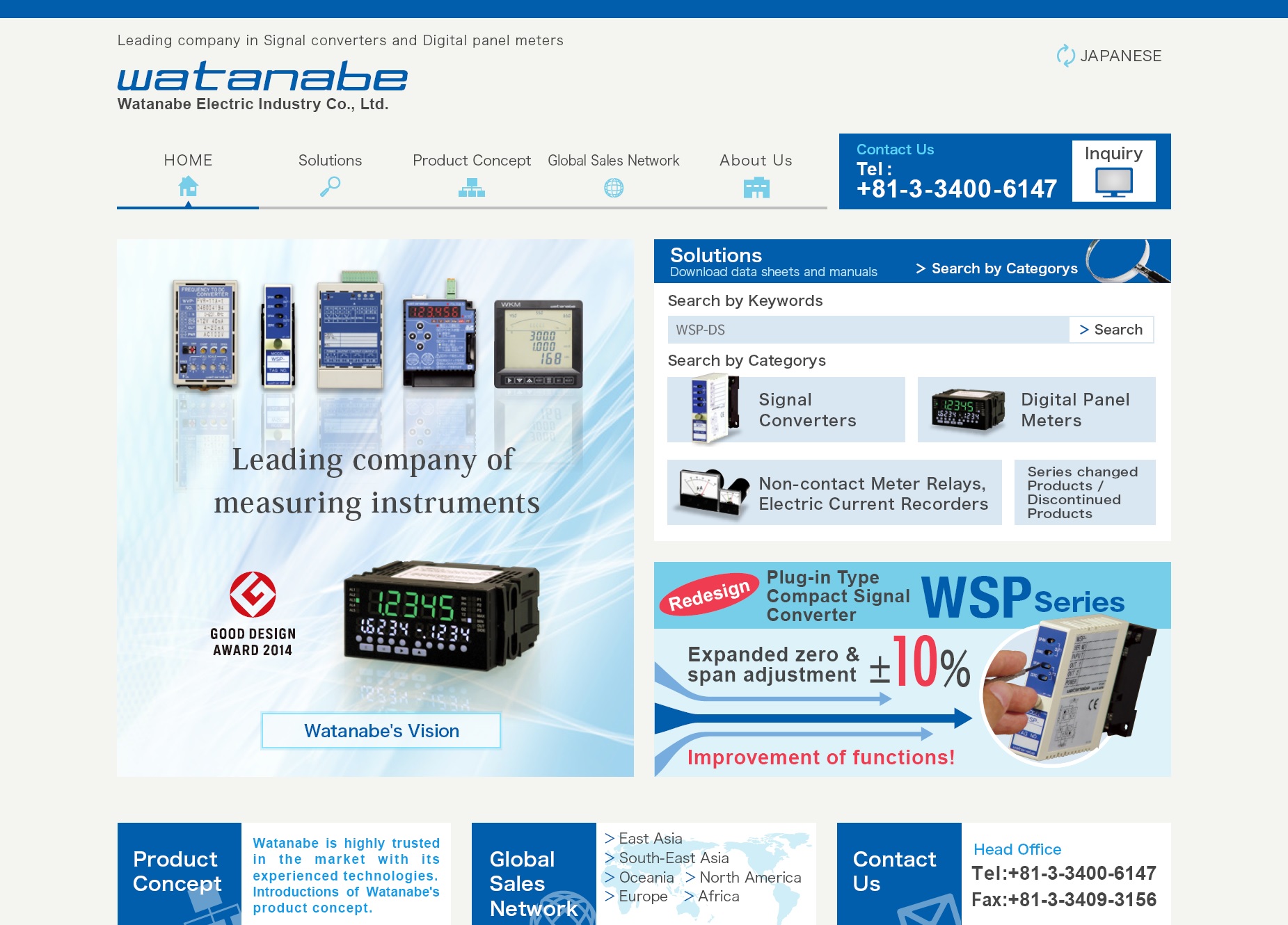 ---
●Inquiry ・ Tel +81-3-3400-6147
      mailto:support@watanabe-electric.co.jp
---