HOME > What's New > Information > 『WPM Series』 awarded 'GOOD DESIGN AWARD 2014'
What's New
2014.01.10
『WPM Series』 awarded 'GOOD DESIGN AWARD 2014'
Digital panel meter 'WPM series' awarded 'GOOD DESIGN AWARD 2014'.
'WPM series' has received high evaluations as "Excellent functional design as digital panel meter" as result of analysis of 6 basic performance which is workability, safety, operability, visibility, ease of installation and extensibility.
We will continue promoting and pursuing the design of manufacturing in the future.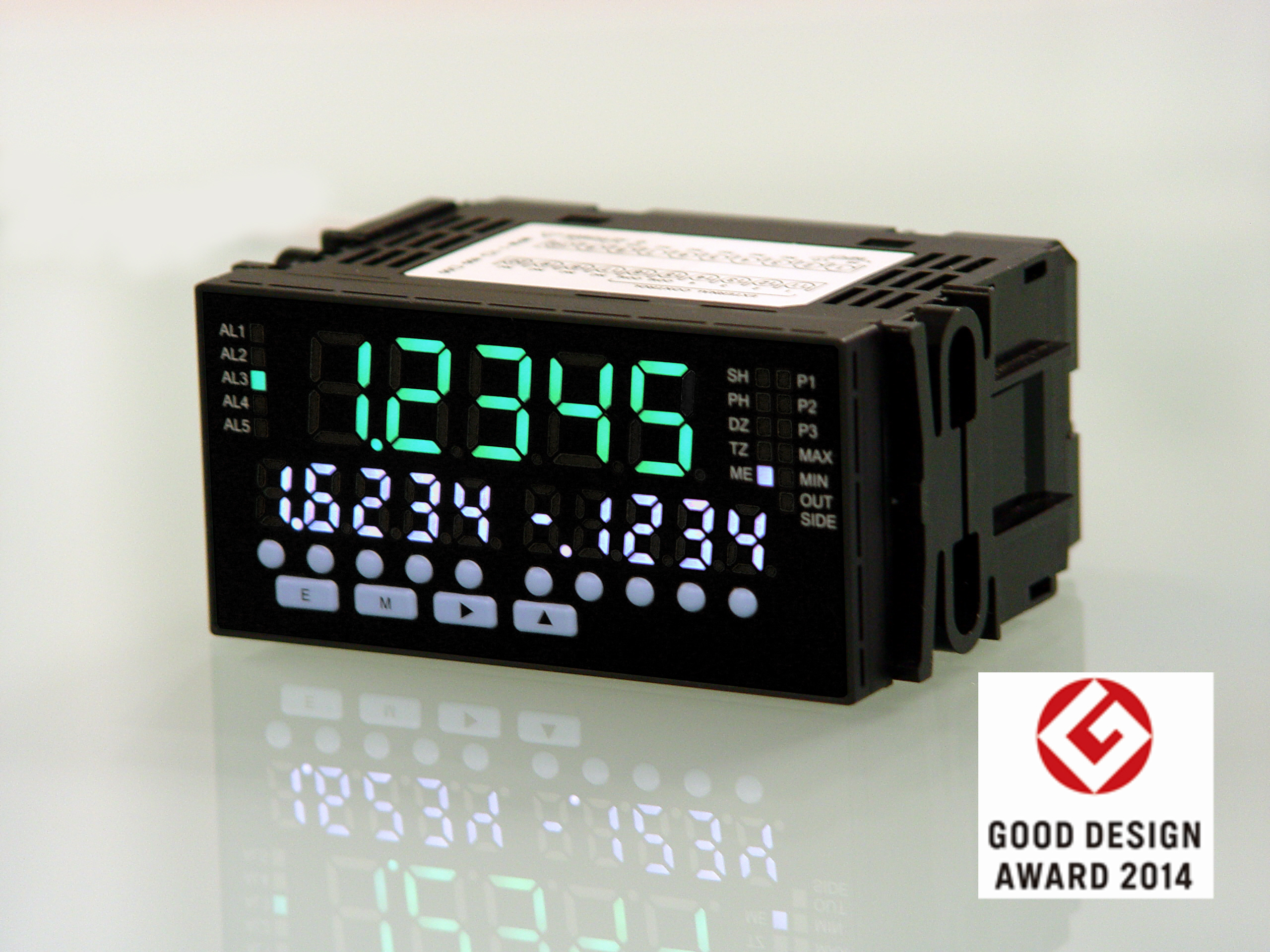 ---
Models  ・WPM Series
Product features  ・2 types selectable, 'Single display' which focused on visibility, and 'Multi display' which focused on operability.
             ・High-brightness 2 color LED (pure green & red)
             ・Auto-range function available which switches input range automatically in the range of 2V to 200V
             ・Easy initial setting
GOOD DESIGN AWARD judge's evaluation comment
"WPM has excellent functional design as digital panel meter.
Almost no edge on the surface, digital display is clear to see.
Also, low height operation button prevents incorrect operations."
---
●Inquiry ・ Tel +81-3-3400-6147
      mailto:support@watanabe-electric.co.jp
---